Compare PC Products
Windows 10, 8 and 7
Which protection meets your security needs?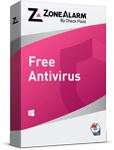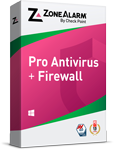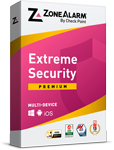 Premium
Antivirus and Anti-Spyware
Up-to-date antivirus detects and removes viruses, spyware, Trojan horses, worms, bots and rootkits.
Advanced Firewall
Monitors programs for suspicious behavior, spotting and stopping new attacks that bypass traditional antivirus protection.
Two-Way Firewall
Makes your PC invisible to hackers, stopping spyware from exposing your data to the internet.
Identity Protection
Alerts you of any unauthorized changes in your credit files.
Game Mode
Optimizes the performance of your online gaming programs, giving you the option to temporarily suspend security alerts, virus definition updates, and automatic scans.
Anti-Phishing
Protects your PC in real-time from new and unknown phishing sites – using static, heuristic and machine learning techniques (Included in Web Secure Chrome Extension).
Threat Extraction
NEW
Uses Check Point's Zero-Day Protection to remove potentially malicious features from file downloads. This covers macros, embedded objects, and other malicious content (Included in Web Secure Chrome Extension).
Real-Time Cloud Security
Checks files against an always up-to-date cloud database of antivirus signatures.
Technical Support
Free customer support, including an in-depth knowledge base, forums, and 24/7 Live Chat.
Anti-Ransomware
NEW
Detects, blocks and removes ransomware attacks and restoring encrypted files by employing behavior-based technologies that don't rely on signature updates. Delivering the expert-level Check Point technology to your business.
Mobile Security
NEW
Detects malware, malicious apps and unsecured network; Stops phishing, spyware and bots from abusing device data, camera and microphone.
Threat Emulation
Protects your device from zero-day attacks and undiscovered threats that are hidden in email attachments and web downloads.
Anti-Keylogger
Prevents identity thieves from seeing your passwords and other keystrokes.
30 day money back guarantee